Oldest Known Man In America Says He Smokes A Dozen Cigars A Day
America's oldest known living man turned 112 on Friday, but to him it was just another day.
The Gerontology Research Group, an organization that tracks and verifies people around the world 110 years of age or older, has named Overton the oldest man in America and the second oldest man in the world. However, dozens of women around the world are older than Overton, making him the sixth oldest person in the United States and the 36th oldest known person worldwide.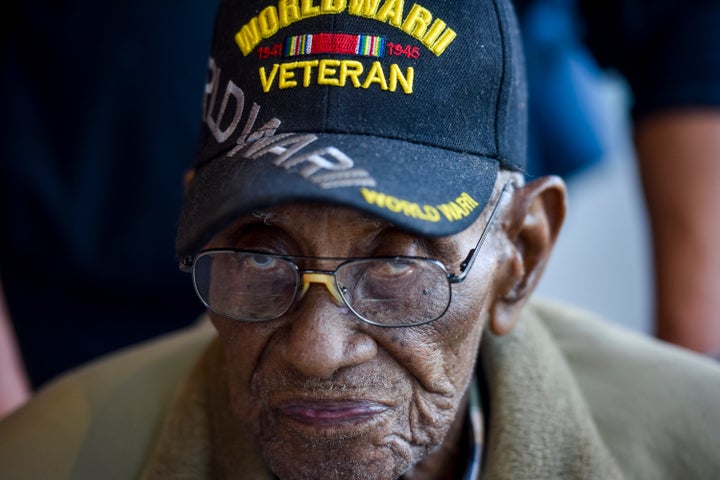 The Washington Post via Getty Images Richard Overton is the third oldest verified person in the world and the oldest known person in the United States.
During World War II ― when Overton was in his late 30s ― he served in the Pacific Theater with the Army's all-black 1887th Engineer Aviation Battalion from 1942 to 1945. His tour of duty included Angaur, Peleliu and Iwo Jima.
These days, Overton's life is less combative. He often sits in front of his home in Austin where he has lived for 70 years and waves to passers-by.
The supercentenarian is in great shape for his age, but no doctor worth their degree would recommend his health regimen, which includes enjoying whiskey and smoking  a dozen cigars a day, according to The Dallas Morning News.
Calling all HuffPost superfans!
Sign up for membership to become a founding member and help shape HuffPost's next chapter